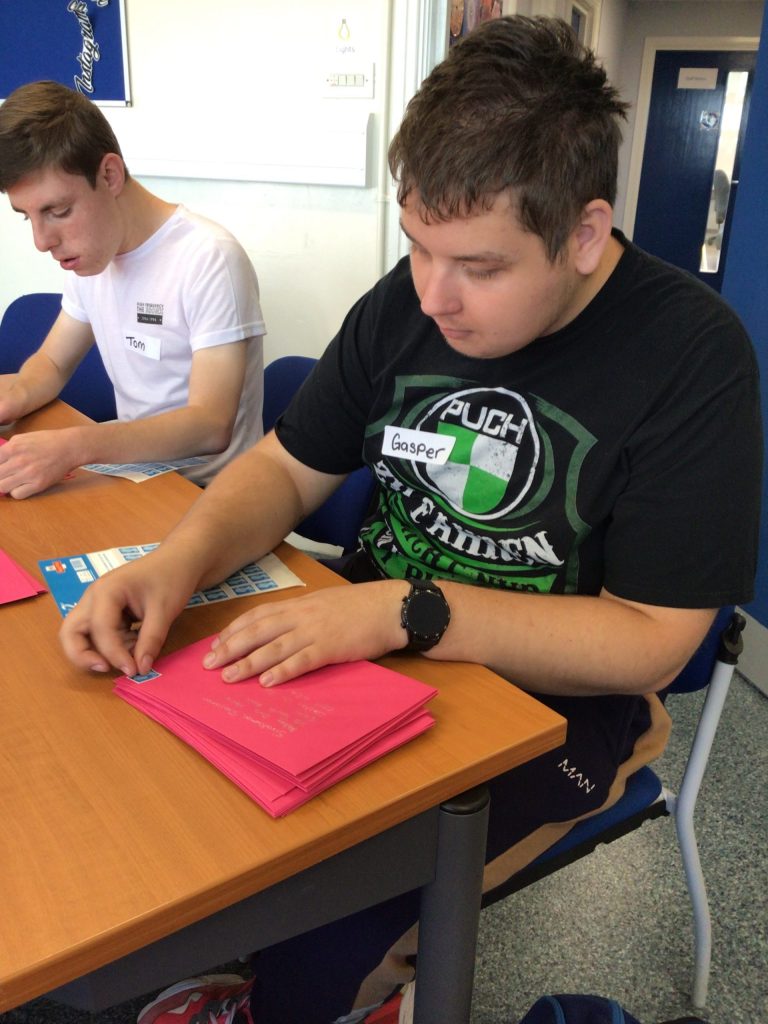 MED e-care Partners with Learning Disability College to Fulfil Marketing Initiative
MED e-care Healthcare Solutions and The Hive College are delighted to have teamed up to fulfil MED e-care's latest postal marketing campaign to care homes
throughout the UK.
The students aged from 19 to 25, were matched up to tasks in order to fulfil the marketing initiative and gain valuable hands-on job experience. The students wrote addresses on envelopes, packed up the envelopes and added the stamps; as well as ensuring the campaign went out in a timely fashion. The students also adding their own note to the local care homes to let them know they had completed the fulfilment of the campaign and that if they required any support with jobs such as admin, cooking, cleaning or landscaping, the college would love to have a chat with them.
Chris Pearson, Head of Care Partnerships at MED e-care says, "We
are delighted to have had this wonderful opportunity to work with the students
at The Hive College to deliver this exciting new marketing initiative. It is so
important that these students benefit from real life work experience. We are
very pleased with their commitment and efforts."
Ruth Martin, Placement Co-ordinator at The Hive College adds, "The students really enjoyed supporting MED e-care's direct marketing campaign. Especially as they let us add in notes so the care homes knew we did the fulfilment and offer the care homes the possibility to have support from our students too. It is so important for our students to gain work experience and we found out they have talents we didn't know about. MED e-care were also generous with their time and came and spoke to our students as well as making a donation to the college so that we can hold an end of term party."