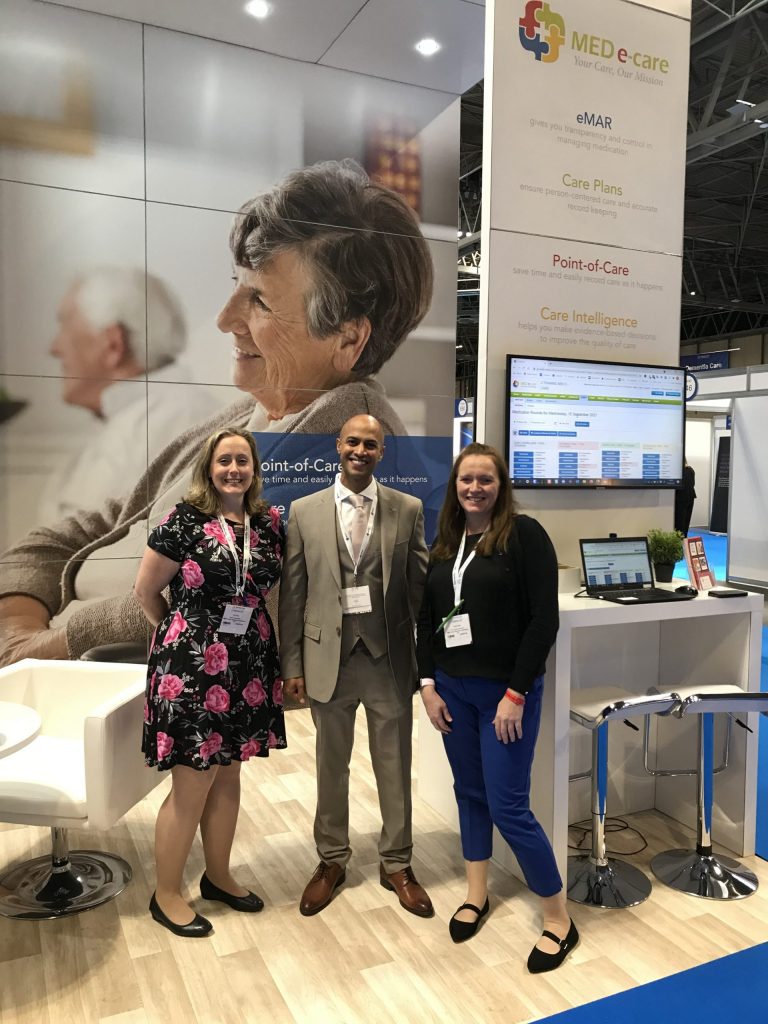 Care Technology Providers Partner to Ensure Integrated Care
MED e-care Healthcare Solutions and Care Vision are delighted to announce a working partnership to integrate MED e-care's eMAR (Medication Management) solution with Care Vision's digital care planning system.
The integration will mean that medication data from MED e-care's electronic medication
management system (eMAR) is seamlessly shared with Care Vision's digital care planning system. This will give care home staff the ability to view the entirety of residents' care including medicines administrations in one place.
Medication from MED e-care's eMAR solution will automatically appear as a care record within the Care Vision care planning system providing integration of the care provided and the medications administered. The integration of the two platforms will ensure that vital information will be available to care home staff when needed and reduces potential errors. The shared platform will also strengthen existing partnerships between care homes, GP's and pharmacies, facilitating better communication and transparency.
Chris Pearson, Head of Care Partnerships at MED e-care says "We are delighted to be working with Care Vision to achieve this exciting integration. We are looking forward to our joint customers being able to benefit immensely from this joined up care innovation."
Rishi Jawaheer, CEO at Care Vision says – "We are thrilled that two market-leaders are forming this partnership. Integration with MED e-care has been highly anticipated by our clients and the wider industry. Both companies have a shared outlook in focusing on the people delivering and receiving care providing technology that simplifies process, allowing for more time to be spent with those we care for."