Using Data to Provide Better Care to Residents in Care Homes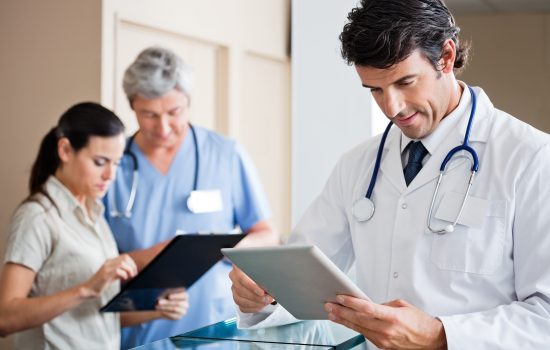 Data is usually a valuable asset in any business since it can be utilised in many ways to the benefit of the business. If you come to think of it, data can be used for things like referencing when one wants to improve the quality of service offered, among several other uses. This means that even the elderly care industry should also appreciate the importance of health data in carrying out their day to day activities. Using such data in your care homes can be beneficial for several reasons, which include:
1. With data, you can understand each of the residents in a unique way
At times, you might realise that dealing with the elderly can be quite tricky, especially when they have varying challenges, but you can ease such challenges by proper use of data. By appropriately using data, you can determine what works out best for each of the individuals at your care home. With that information, the caregivers will be in a position to provide quality services to every resident, since they already know what they need; even before they have been admitted to the home by completing the background assessment when they first walk through the doors as your prospective residents.
2. You can use data to get better efficiency from staff working in such a facility
Since you are dealing with a group of persons whose health is delicate and needs personal or clinical care, you have to ensure that the staff working with you are efficient enough to deliver the care service to your residents. As such, you can use health care data to enlighten your staff, and also be in a position to assign different tasks to different members of the team, at your home. You could also use such data to determine which member of staff is not as efficient as expected, or one who is highly skilled in what they do. Using such information, can assist in making proper decisions, gearing towards improving the efficiency of the staff members.
3. Monitor the health status and determine special needs of your residents
With health data, you can observe each of your resident's health, to identify any resident whose health might be at higher risk before they get admitted. Having identified such case, you can then go ahead and offer the required care, as per the seriousness of the cases.
4. Data helps in raising alerts when something is almost happening
With proper use of data, you can get alerts that something wrong is happening or is about to happen, as far as the health of the residents in the home is involved. This way, you can intercept such problems, while they are still manageable. You don't want a condition to get worse, while you could have recognized unwanted changes earlier, giving you enough time to provide earlier interventions.
Some Tips to better use data in a retirement home
You may collect a lot of data, but fail to be able to use the data to your advantage. Here are some ideas of how you care home can benefit from proper utilisation of the information acquired from the health care data.
Document the prospective residents needs and wants in your eMAR and care planning system for future reference

Review the data on a regular basis and share the lessons learned among your care teams, including nurses, activity director, personal social workers, and any other caregiving professionals

Justify your custom assessment via triangulating various data source from relevant documents, i.e. progressive notes, wound tracker, point of care etc.

Benchmark your Key Performance Indicators (KPI) data with other facilities across the region to identify the areas for improvement
Get in touch today and we'll gladly arrange a free, no obligation demonstration for you