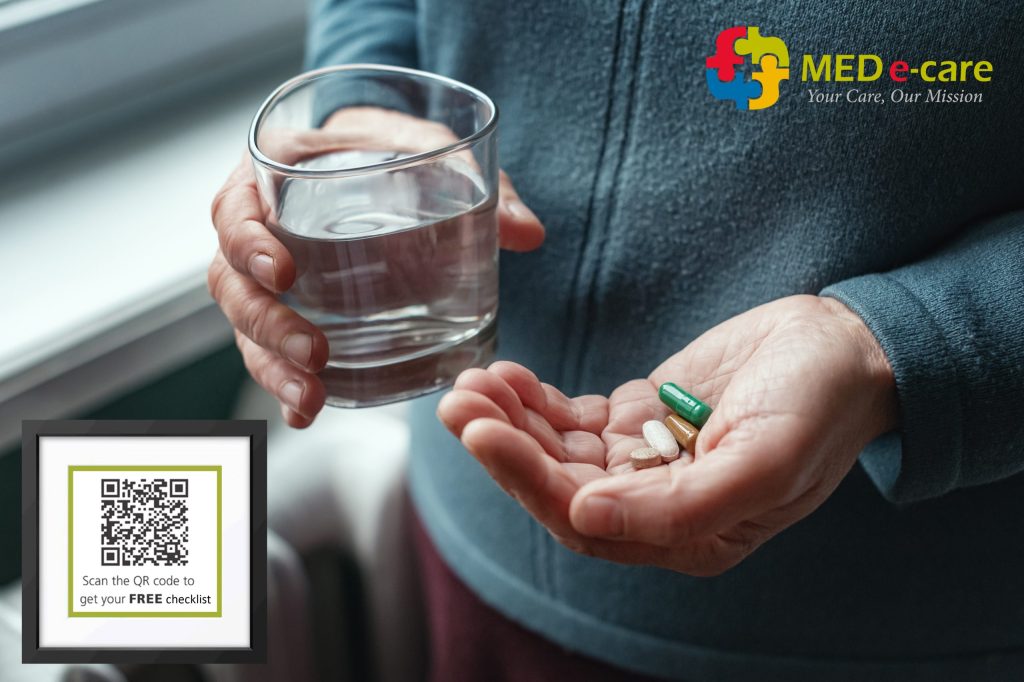 New Year's Resolution for a Safer Care Home
2023 feels more cheerful and promising than it has in many years, a true celebration as the future holds hope. Annual resolutions have never been more crucial to take stock of what's truly important in life. If living through a global pandemic has taught us anything, it's that we shouldn't take anything for granted. In 2023, zeroing in on your care homes processes is a great way to organise your best practice goals for the new year.
Let's talk about your medication management processes.
We all know that a combination of complex medical conditions may lead a resident to take multiple medications, with care home residents taking 7-8 medications per day on average. This 'polypharmacy' in turn increases the risk of medication error. Medication errors may occur because of a failure in prescribing, dispensing, administering or monitoring medication.
Getting it right – the 10 Rs
When administering medication in care homes it is often said that ten things need to be right (the 10 Rs). These are:
1.     Right resident – ideally use two or more identifiers such as photograph and date of birth for example.
2.     Right medication – check the name, strength and form. Check the expiry date.
3.     Right dose – check the prescription. Use resources such as the BNF where appropriate.
4.     Right route – the way in which the medication enters the body, for example by mouth.
5.     Right time – check the frequency of the medication. Confirm when the last dose was given and that you are leaving an appropriate amount of time between administrations.
6.     Right documentation – the administration of medication must be documented straight away after administration. "Work not recorded is work not done".
7.     Right to refuse – ensure you have the patient consent to administer medications.
8.     Right resident education – does the resident understand what the medication is for?
9.     Right assessment – does the resident need the medication? Do any tests or baseline observations need to be carried out prior to administration? This is more common in nursing homes or for PRN (when required) medication.
10.  Right evaluation – ensure medication is regularly reviewed by the prescriber, including reasons for non-administration.
Some improvements in the administering of medication in care homes are very easy to achieve, others require a little more effort and some require evaluation and change of the systems and processes employed in the care home.
What are your current processes when it comes to Medication Management?
We are all human and even well trained, well rested, staff will occasionally make a mistake. Mistakes with medication, especially with frail older people, can be particularly dangerous.
This is why MED e-care are offering ALL care homes a FREE Medication Error Prevention Checklist. It is a one page, easy to use resource that is a great way to organise your best practice medication management goals for this new year. 
Start your 2023 the way you mean to go on and get your FREE Medication Error Prevention Checklist now. Please email chrisp@mede-care.com , click this link or scan the QR code in this article.